As spring ends, it's time to wave goodbye not just to the fragrant sun-kissed flowers, but also a vibrant Seller's market teeming with buyers.
The summer months after June to September are not known for being the best season to plan a home sale, unless you're from Boston or Chicago where the climate is usually cold.
But if it has to be done due to compelling personal circumstances, one can always find ways to get the best deal out of the situation.
Some realtors however, have a different view on the situation and feel that the lack of competing sellers may actually provide a favorable scenario for those wanting to sell during the summer season.
There is also a chance that a buyer who is looking out for a house during the slow period is more likely to be a bit serious about the purchasing it and is not just casually looking.
But essentially, if you are looking to sell your property when the market is more favorable to the buyer, there are some options which you can consider to make your sale easier and more likely to succeed:
With the emergence of websites such as fastoffernow.com, this is not as daunting and difficult as it sounds.
You no longer need to break your head about how to advertise and wait for potential buyers to take notice of it.
All it takes is a few details from your side and they find you a buyer and give you instant cash.
You can make use of their free services to sell your home at market value and save on the commission fee.
They also have a large network of buyers across the country and this makes it easier to sell your property without much concern about the time factor.
This can prove to be a great asset to increase the value of your home and convince buyers, provided you make the right moves.
It is important to invest wisely and sparingly, without compromising on essential repair work.
Strategic and extensive marketing
Lesser demand means that you require extensive and effective marketing tools and strategies to get the attention of the limited section that might be on look out for what you are selling.
From the old school signboards outside your home to online listing services, photos and videos on every popular website, use every tool and strategy and go on a full-blown marketing spree.
That having been said, there is no month of the year when homes have never been sold. There is always a possibility that the situation may favor you as the buyers have fewer choices compared to the busy season.
Researchers have said that 2017 has seen an increase in the number of buyers and also a promising market for sellers, owing to the decrease in mortgage rates.
Maybe what you've got is exactly what someone else is looking for, don't miss out on them!
Summary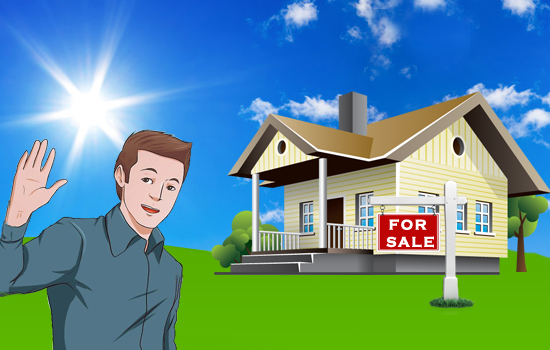 Article Name
Say Goodbye to Summertime Home sale Blues
Description
As spring ends, it's time to wave goodbye not just to the fragrant sun-kissed flowers, but also a vibrant Seller's market teeming with buyers.
Author