Is it necessary that I should keep my home super clean before showing it to someone?
You need to make your house buyer-ready before selling. So, does it mean that you have to spend thousands of dollars and do all the fancy renovations? No! First, do a thorough cleaning inch by inch and make your home look new to you. Remove all your possessions and make your home more spacious. A clean and clutter free environment in your house attract the buyers and speed up the house sale.
This is the most cost efficient method which attracts the potential buyers easily. Give more importance to kitchen and bathrooms while cleaning your home. Replace the torn carpets and screens with new ones which gives a pleasant look to your home.
How to price my house correctly?
Pricing your home right is really important when it comes to selling your home. Overpricing might leave your house with "For sale" sign board for months. You can price low since the home will get many bids from the buyers and eventually you can increase the cost. You can also hire an appraiser to help you with this since they are experienced and can figure out the right price for your home soon.
Do I need to repair my house before selling it to someone?
Buyers dislike the house which requires lot of repairs. If you can't afford the major repairs go for small ones which have to be done essentially. If your house is too old and not maintained for years, then it's better to hire a contractor who takes care of all the repairs like electrical, plumbing and carpentry etc. Many sellers often do the repairs on their own. If you are experienced in handling the tools you can do it on your own since hiring a professional could be an expensive option. Give a fresh coat of painting to your home with neutral colors which enhance the appearance of your home.
How can you find a suitable realtor to sell your house?
If you have decided to hire a realtor to sell your house then choosing a right one who markets well the house is really important. You can contact the recent clients of your realtor and gather the information about his credentials. Do a thorough research on how many years the realtor has been in this business and what is his success rate. You can also check with state regulatory board whether your agent is licensed or not. Choose the real estate agent who has more winning stories in his business. It is always better to go with certified and accredited.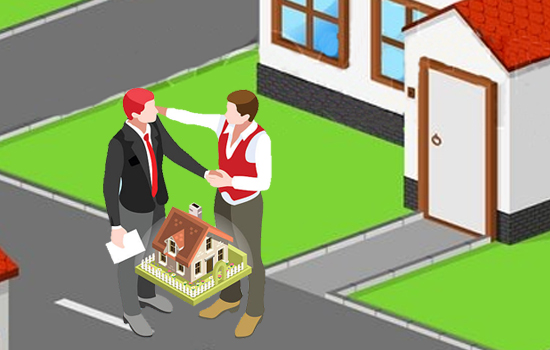 Can I sell my home on my own?
Sure. Many sellers often go for this method in order to save the money spent on realtors. You can easily sell your home with reliable home buyers like Fastoffernow who has years of experience in buying homes. We offer the right price for your home regardless of its location and condition. We do not ask for brokerage fees and also pay the closing cost while purchasing the house. Leading this field for more than 10 years, we operate across various parts of the country and have bought hundreds of houses successfully so far.