The largest city in the Alachua County of Florida, Gainesville is the principal city of the Gainesville, Florida Metropolitan Statistical Area (MSA) with more than 10,000 residents.
It has been an area drastic urbanization projects which may spark a migration of people toward upper-level apartments in the inner city, increasing the demand for houses.
Gainesville's rise to glory!
During the recession in the recent past, Gainesville was one of the worst hit areas. Dejected house owners did not know how to sell their houses and saw a serious number of foreclosures, short sales and a severe drop in home value.
But today, Gainesville has slowly and gracefully climbed up that seemingly long road to recovery, showing substantial improvement in a period of about five years.
BY 2015, the market stabilized and showed hopeful signs of growth.
Gainesville good job economy and low unemployment rate made sure the housing market bounced back and people looked forward to making quick home sales again in the future.
The increase in the number of new housing permits, favorable mortgage rates and affordability brought about a renewal in the housing demand.
The future of Gainesville's market seemed to paint an optimistic picture for all those who had been waiting for the right time to sell their home quickly!
Spring Time Home sale Frolic!
Fast forward to March 2017- This has been outstanding year so far, for those who were waiting for the right kind of folks to buy their houses.
The season of spring in Gainesville has maintained its reputation and turned out to be a blessed season for excited people wanting to sell their old homes quickly in Gainesville.
Home prices have shown a steady increase, and the price per square foot has shown a dramatic increase of ten percent compared to 2016.
The inventory declined by 18% and was at an all-time low of four months. Anything less than six months supply is considered a seller's market.
For the month of June 2017, market reports show  that home sales are pending and the number of closed sales has reduced compared to the previous month.
The number of active listings and inventory supply has reduced further.
Sell your home quickly – by yourself!
Just because spring is over, your dream of a quick home sale need not come to an end!
If you are wondering how to sell your house and take advantage of the market in Gainesville, you are at the right place!
At fastoffernow.com, we buy your houses for a fair market value price and take care of all the renovation expenditure!
We have expert professionals who will gain your trust and a wide network of  buyers across the country, from which we will find you the best offer.
Just Log on to the website and discover how to sell your house easily without realtors or online listings.
It is time to discard these outdated methods and sell your old home quickly with the click of a button!
Taste the luxury of accomplishing a guaranteed and quick home sale triumphantly! End up with a pocket full of cash, with no commission fee charged for the services!
Summary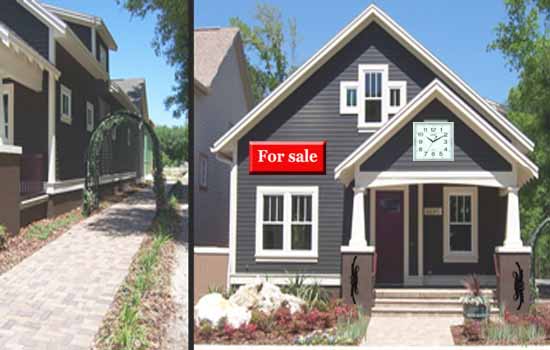 Article Name
How to execute a quick Home sale in Gainesville?
Description
The largest city in the Alachua County of Florida, Gainesville is the principal city of the Gainesville, Florida Metropolitan Statistical Area (MSA)...
Author