To sell your home in it's as-is condition is no easy thing and moreover, it's tedious and time-consuming. It demands you to search for the top listing agent. There is a wrong notion among people when it comes to selling a house that is they believe without the services of a real estate agent it is difficult to put a property for sale. However, this is not the case. While some have had good experiences with realtors, a majority of them are said to encounter issues. Fortunately, these issues can be resolved when you take an alternate solution to sell house fast. Stop selling your house using the same old method, we are here to help. We at fastoffernow accept your home as-is and provide fair market value instantly. This piece of writing will throw light on the hindrances faced by the sellers during the time of sale.
A look into as-is home sale
An as-is home sale is nothing but selling a property in its current condition, with no repairs or improvements. It is commonly known as fixer-uppers; In particular it may refer to:
unfinished basements
ripped up flooring
outdated kitchens
Missing appliances and light fixtures
unfinished yard or landscape
incomplete renovations
torn down walls
It might refer to a condition that is poor, a rundown which includes both inside and outside.
Having said all that, on the other hand, an as-is property may also not have any obvious ugly elements, but relatively the seller is merely trying to sell the house quickly. So, irrespective of the condition of a fixer upper home, the underlying principle here is to sell the home without the seller facing any errands to renovate or revamp anything. Although buyers still have a right to be familiar with ahead of time what they are being presented, the seller isn't required to do up anything, and in its place this obligation will go down on the buyer. This type of home sale is possible to be had under a transactional warning which is known as caveat emptor or buyer beware, whereby the home buyer makes the purchase regardless of some identified flaws in the property.
Why Sell a Home As-Is?
When an owner wants to sell his real estate property which is not up to market standards, he/she may choose to do the same in its current condition. For some sellers, marketing a property as-is is the only option available, this may involve a lot of reasons like:
To avoid carrying costs
Not having enough money to revamp the property
No desire to put in the work of fixing up
Lack of time
Needing to liquidate for financial uncertainties
Wanting to clear up a family asset such as an estate sale
Needing to market the property quickly due to unexpected life events such as a health scare, divorce or a migration
Listed above are some of the reasons for selling a home as-is, well there are may be several other reasons as well. Even though selling a fixer-upper home is easier said than done, there are certain ways to ensure you can pull it off for a fair market value.
How to Sell a Home As-Is
Selling a fixer-upper home can be a great challenge for real estate professionals and home owners; this is mainly because the buyers are on the lookout for properties that are ready to move-in. While this is the case with marketing a home as-is, on the other hand, some people are put off by the idea of having to put in money, time, and effort in renovations, and the fear of the unknown is enough to have them ignore any deal that are being marketed as-is.
Even though a majority of homeowners take no notice of fixer-uppers, there is always a lot of potential in selling a home in its current condition. If you are planning to sell your house fast and for a fair market value, then listing it as-is could be the right option. Coupled with this, you will always need fair market knowledge, in order to find out qualified buyers and market at the right price and get it sold quickly.
With all that said, if you are looking to sell a house in it's as-is condition, look no further than fastoffernow.
Why us?
We buy your property as-is
No closing costs
Stress-free transaction
Fair cash offer
We pay cash for your house the same day
No matter the condition of your property, whether it requires a very minor refurbish or needs a major overhaul, we accept your property as-is and give you a fair market value which isn't accessible elsewhere. So, if you are selling a house anywhere in USA, look no further than us. We cover a wide range of areas like Huntsville, Decatur, Madison, Auburn, Tuscaloosa, Gulf Shores, Dothan, Orange Beach, Houston, Dallas, Fort Worth, Arlington, Corpus Christi, Laredo, Canton, Raleigh, Durham, Fayetteville, Cary, Wilmington, High Point, Cleveland, Cincinnati, Dayton, Parma, Murfreesboro, Memphis, Chattanooga, Clarksville, Franklin, Jackson, Johnson, Columbia, Charleston, Mount Pleasant, Ruskin, Gainesville, Tampa, Largo, Palm harbor, Brandon, Port Richey, Lakeland, Hudson, Lazy lake, and much more.
Don't let the hassle of quick Arlington home sale distress you, we are here to help! Whether you wanted to sell immediately or planning to sell your property in the near future or without much ado we will take your property in its present condition and provide you a fair market value instantly.
There are more than a few people out there who have settled down for a very less price when it comes to selling their house, even after waiting for years. Don't let the same situation happen to you. With fastoffernow, you don't have to wait for years or compromise on your settled price.  We will walk you through the whole process and help you sell your houses fast for market value.
Summary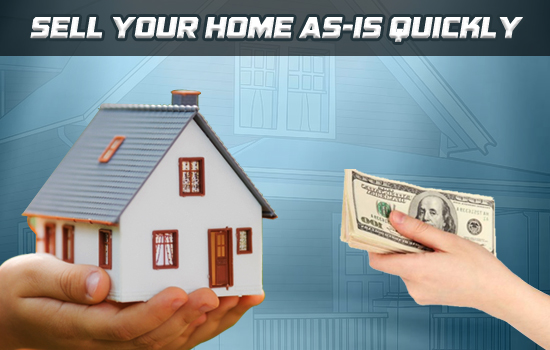 Article Name
Sell your home as-is quickly for fair market value with fastoffernow
Description
To sell your home in it's as-is condition is no easy thing and moreover, it's tedious and time-consuming. It demands you to search for the top...
Author